Centennial's Financial Planner: Your Key to Wealth Success

Financial planning is not just about balancing the books or maximizing your wealth. It's about establishing a roadmap to your financial goals, and navigating life's inevitable twists and turns with confidence. In the city of Centennial, where the economy is growing rapidly, the demand for professional financial guidance has never been greater. This is where NewMaker Financial comes into play, offering expert advice and personalized service to help you make informed decisions, manage risk, and achieve your financial objectives. In this article, we will delve into the world of financial planning, exploring its significance, the role of a financial planner, and how NewMaker Financial, Centennial's trusted financial planner, can be your key to wealth success.
Understanding the Role of a Financial Planner
Navigating the financial landscape can often feel like a trek through a dense forest, especially during major life transitions. This is where a financial planner steps in, acting as your guide to pave the path towards your financial goals.
Difference Between a Financial Planner and a Financial Advisor
One common misconception is that the terms "financial planner" and "financial advisor" are interchangeable. While both professionals provide guidance on managing finances, they serve distinct roles. A financial advisor is a broad term that encompasses professionals who manage individual investment portfolios, focusing primarily on investment choices.
On the other hand, a financial planner looks at the entire financial picture. They develop comprehensive plans to help individuals achieve long-term goals like retirement, college education for children, or buying a house. They consider all aspects of your financial life, including savings, investments, taxes, insurance, and estate planning.
When Should You See a Financial Planner?
The answer to this question depends on your individual circumstances. However, the general rule of thumb is that you should consider hiring a financial planner when you have between $50,000 and $500,000 of liquid assets to invest.
There are also certain life events, such as starting a family, buying a house, planning for retirement, or going through a divorce, where the advice of a financial planner can be invaluable. For instance, during a divorce, a financial planner like NewMaker Financial can guide you through the division of assets, help build your network of professional support, and provide emotional support to navigate the financial implications of this major life transition.
In essence, a financial planner can provide you with the financial clarity and confidence you need, especially when dealing with complex financial scenarios or making significant life decisions.
The Value of College Financial Planners
Navigating the labyrinth of college finances can be a daunting task. The cost of higher education is rising, and many families are finding it increasingly difficult to foot the bill. This is where College Financial Planners come into the picture, offering tailored strategies to ease this financial burden.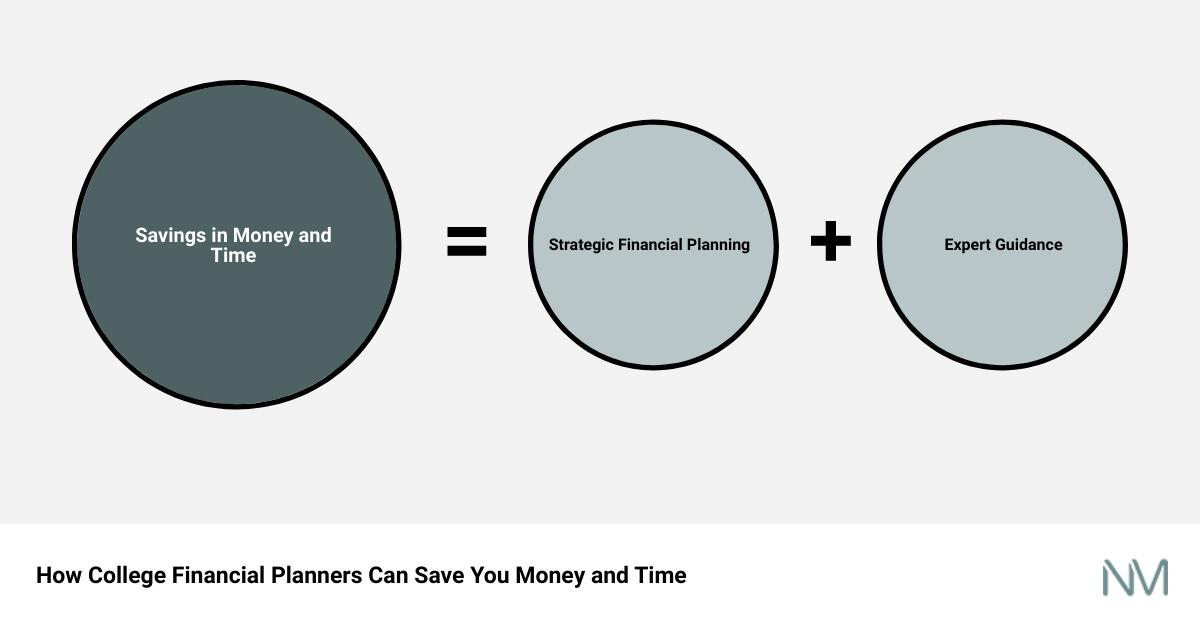 How College Financial Planners Can Save You Money and Time
College financial planners specialize in helping families strategize their finances to afford college education. They offer invaluable advice on savings, investments, and loan options tailored to your unique situation, potentially saving you thousands of dollars on college expenses.
Moreover, they can save you considerable time and stress, guiding you swiftly through the intricacies of financial aid applications, scholarships, and grants. By having a college financial planner on your side, you can navigate complex financial processes effectively and promptly, ensuring you don't miss opportunities or deadlines that could cost you money.
The Role of Financial Planning in College Programs
The integration of financial planning into college programs is an evolving trend. These programs aim to equip students with a solid understanding of financial concepts and strategies, preparing them for the realities of managing their finances post-graduation.
For instance, Centennial College's Financial Planning program offers comprehensive training in financial planning subjects, including investment strategies, retirement planning, estate planning, and tax planning. By incorporating financial planning into the curriculum, these programs help students develop financial literacy skills essential for their personal and professional life.
In conclusion, engaging a college financial planner can be a game-changer for families facing the financial challenges of higher education. And as financial planning becomes an integral part of college programs, students are better prepared to handle their financial futures. The next section will delve into why hiring a financial planner, like those at NewMaker Financial, can be a wise decision for your overall financial health.
Why Hiring a Financial Planner is a Good Idea
Contrary to common belief, hiring a financial planner isn't just for the rich and famous. Regardless of your income bracket or financial knowledge, a financial planner can offer valuable insights and guidance tailored to your unique situation. Especially in times of major life transitions, like divorce or loss of a job, having a professional on your side can provide much-needed stability and direction.
How a Financial Planner Can Help You Achieve Your Financial Goals
Financial planners have the knowledge and expertise to help you create a comprehensive financial plan that aligns with your long-term goals. They can guide you in making informed decisions about investments, manage your portfolio, and help you understand the tax implications of those decisions.
Specifically, during major life transitions, such as a divorce, a financial planner can offer invaluable assistance. As NewMaker Financial points out, a financial planner can help you avoid costly mistakes, build confidence in your decisions, and allow you to focus on emotional healing, while they handle the financial complexity1. They can also help you navigate the division of assets, ensuring an equitable split that takes into account your entire financial picture1.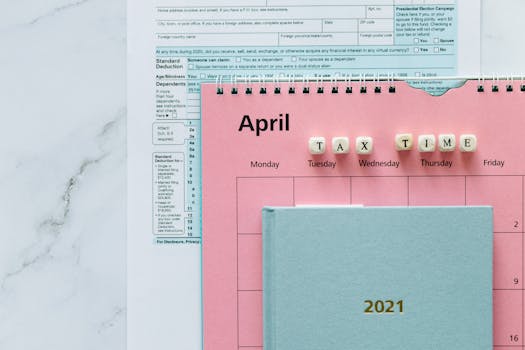 The Importance of Finding the Right Financial Planner for Your Needs
Not all financial planners are created equal. Different advisors may have different areas of expertise, fee structures, and approaches to client relationships. Therefore, it is crucial to find a financial planner who understands your unique needs and aligns with your financial goals.
NewMaker Financial, for instance, specializes in guiding individuals through significant life transitions. They not only provide financial advice but also understand the emotional toll these transitions can take. Their holistic approach ensures that you're not just financially stable but also emotionally supported during these challenging times1.
In conclusion, hiring a financial planner can be one of the best investments you make for your financial future. Whether it's navigating a life transition, planning for retirement, or managing your investments, the right financial planner can provide the guidance you need to achieve your financial goals.
NewMaker Financial: Your Partner in Wealth Success
Navigating the financial complexities of life's transitions can be daunting, but you're not alone. NewMaker Financial is here to guide you through every step of the way, ensuring your financial well-being and long-term success.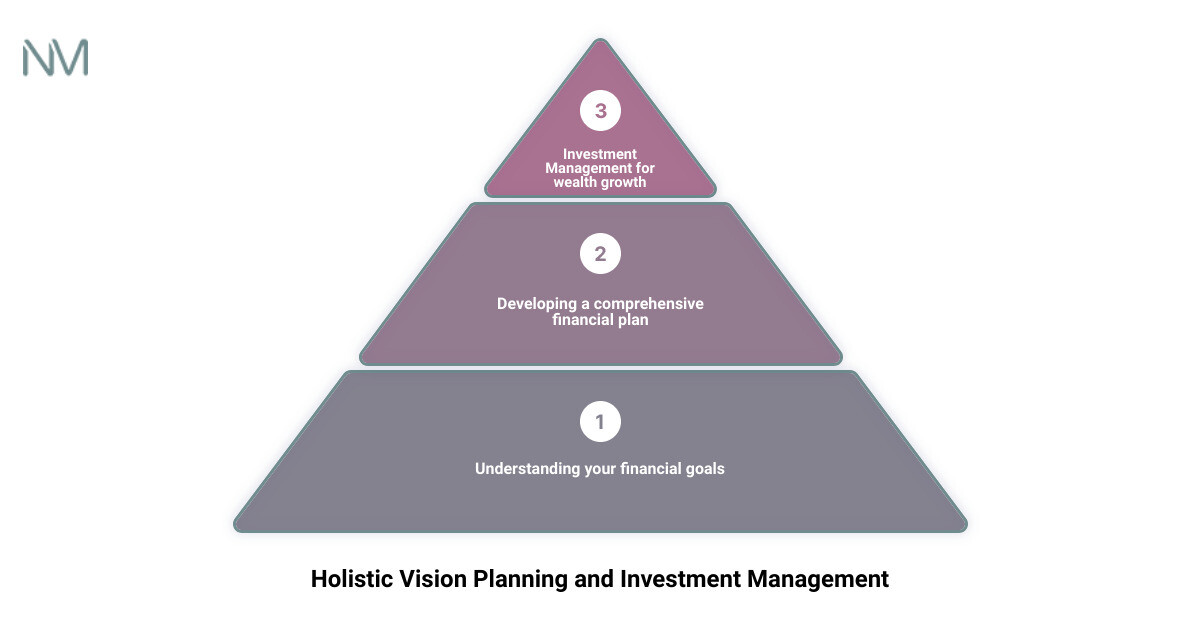 Holistic Vision Planning and Investment Management at NewMaker Financial
At NewMaker Financial, we believe in a holistic approach to financial planning. We understand that each client's situation is unique, especially during challenging times such as job loss, divorce, or the loss of a parent. That's why we take the time to understand your financial situation, your goals, and your risk tolerance.
Our team of skilled financial planners is committed to providing expert guidance in investment management. We help our clients make informed decisions about how to best allocate their resources to achieve their financial goals. We take into account your time horizons and risk tolerance to tailor a strategy that suits you best. Our investment management services are designed to help you grow your wealth in a way that aligns with your life goals and financial comfort zone.
The Unique Selling Proposition of NewMaker Financial
What sets NewMaker Financial apart from other financial planners in Centennial is our commitment to our clients' well-being. We understand the emotional stress that major life transitions can bring, and we strive to provide not only financial guidance but also emotional support during these challenging times.
Our financial planners don't just focus on the numbers; we focus on you. We take the time to understand your personal and financial circumstances to devise a plan that will help you navigate through your life transition with financial confidence. We value transparency and honesty, ensuring you're always in the loop about your financial status and the steps we're taking to secure your financial future.
Furthermore, NewMaker Financial is committed to ongoing education. Our team stays abreast of the latest financial trends and regulations to provide the most current and effective advice. We believe in empowering our clients through knowledge, so we ensure to provide you with the necessary information to understand and participate in the financial planning process.
In the end, our unique selling proposition lies in our dedication to our clients. At NewMaker Financial, you're not just a number on a spreadsheet; you're a valued client who we're committed to guiding toward financial success. Trust us to be your partner in navigating life's financial challenges and unlocking the door to your wealth success.
The Growing Demand for Financial Planners in Centennial
In the bustling city of Centennial, Colorado, the need for trusted financial planning services is on the rise. As the local economy continues to grow and evolve, so does the need for expert financial guidance. Whether it's planning for a secure retirement or navigating a major life transition, Centennial residents are actively seeking the expertise of experienced financial planners.
The Role of Financial Planners in Centennial's Growing Economy
Centennial's robust economy is characterized by a diverse array of businesses and a vibrant entrepreneurial scene. Financial planners play a crucial role in this booming economic landscape. They offer strategic guidance to individuals, families, and business owners, helping them make informed decisions about their wealth and future.
From creating tailor-made retirement plans and investment strategies to risk management and tax planning, the role of a financial planner is multifaceted. Their core mission is to help clients gain peace of mind and achieve their financial dreams, whether it's a worry-free retirement, sending children to college, or leaving a legacy to their loved ones.
How NewMaker Financial is Meeting the Demand for Financial Planners in Centennial
As the demand for trusted financial planners in Centennial continues to rise, NewMaker Financial is at the forefront, meeting this need head-on. With a team of Certified Financial Planner® professionals, we offer a comprehensive range of financial planning services designed to simplify and enhance our clients' lives.
What sets NewMaker Financial apart is our holistic approach to wealth management. We address all aspects of your financial well-being, from investments and insurance to tax and estate planning. Our clients are supported by a team of professionals, including lawyers, tax accountants, and financial analysts, ensuring they make the right decisions about their wealth.
In addition, NewMaker Financial believes in building strong, long-term relationships with our clients. We work with a small number of successful families and business owners, helping them grow and protect their investments while minimizing their tax liabilities.
At NewMaker Financial, we understand that managing your wealth can be complex and time-consuming. That's why we're committed to simplifying the process and helping you build the future you desire. If you're in Centennial and looking for a trusted financial planner to guide you towards your wealth success, NewMaker Financial is ready to be your partner.
With the growing demand for financial planners in Centennial, NewMaker Financial is more committed than ever to providing our clients with the expert financial guidance and comprehensive services they need to navigate their financial journey with confidence.
Conclusion: Your Key to Wealth Success with NewMaker Financial
Unlocking your financial future doesn't have to be a daunting task. With the right guidance and personalized financial strategies, you can turn the challenges of life transitions into an opportunity for wealth success. And that's precisely where NewMaker Financial comes into the picture.
Based in Centennial, NewMaker Financial stands as a beacon of support for individuals navigating significant life changes. Whether it's the aftermath of a divorce, loss of a parent, job loss, or any other major life transition, NewMaker Financial offers a hand of guidance to help you regain control of your financial future.
Our strength lies in our unique approach to financial planning. We believe that each client's financial journey is unique, and so should be their financial plan. Our expert team, led by Charlene Laney and Josh Dunlop, brings a wealth of experience and knowledge to the table to create tailored financial strategies that are aligned with your life goals and financial objectives.
We pride ourselves in our commitment to our clients. Our mission is not just about managing your finances; it's about understanding your dreams and helping you build a bridge towards achieving them. From estate planning to retirement planning, insurance planning, and tax planning - we cover all bases to ensure that you are well-equipped to face any financial challenges that life throws your way.
But, what truly sets us apart is our dedication to serve the growing demand for financial planners in Centennial. In a rapidly growing economy like Centennial's, having a reliable financial partner is essential. Recognizing this need, NewMaker Financial has stepped up to the plate, offering expert financial advice and comprehensive services to help our clients in Centennial and beyond.
In conclusion, your path to wealth success starts here. Let NewMaker Financial be your guide and partner in this journey. With our expert advice, strategic planning, and commitment to your success, you can confidently navigate your financial future, no matter what life throws your way.
Your key to wealth success lies with NewMaker Financial. Take that first step today and open the door to a secure and prosperous financial future.